Collected Strands
As a versatile improvisational ensemble, we play a program that is fully improvised. Engaging with a diversity of styles, our music tends to be classical-focused, with influences from the Baroque, Romantic, and Contemporary art music practices, as well as middle-Eastern, folk music, and jazz styles, even while it is created fully in the moment.
The performances we've given, including our two shows at the NAC in the Summer 2023, were extremely well-received. We are also performing on Sunday, November 19, 2023 in a concert at MacKay United in Ottawa. Our performances are acoustic and evoke the traditional chamber music sound of a piano trio (violin, cello, and piano), while Mike adds timbrally on drums and percussion in a way that can create a colourful sonic texture or a compelling rhythmic groove.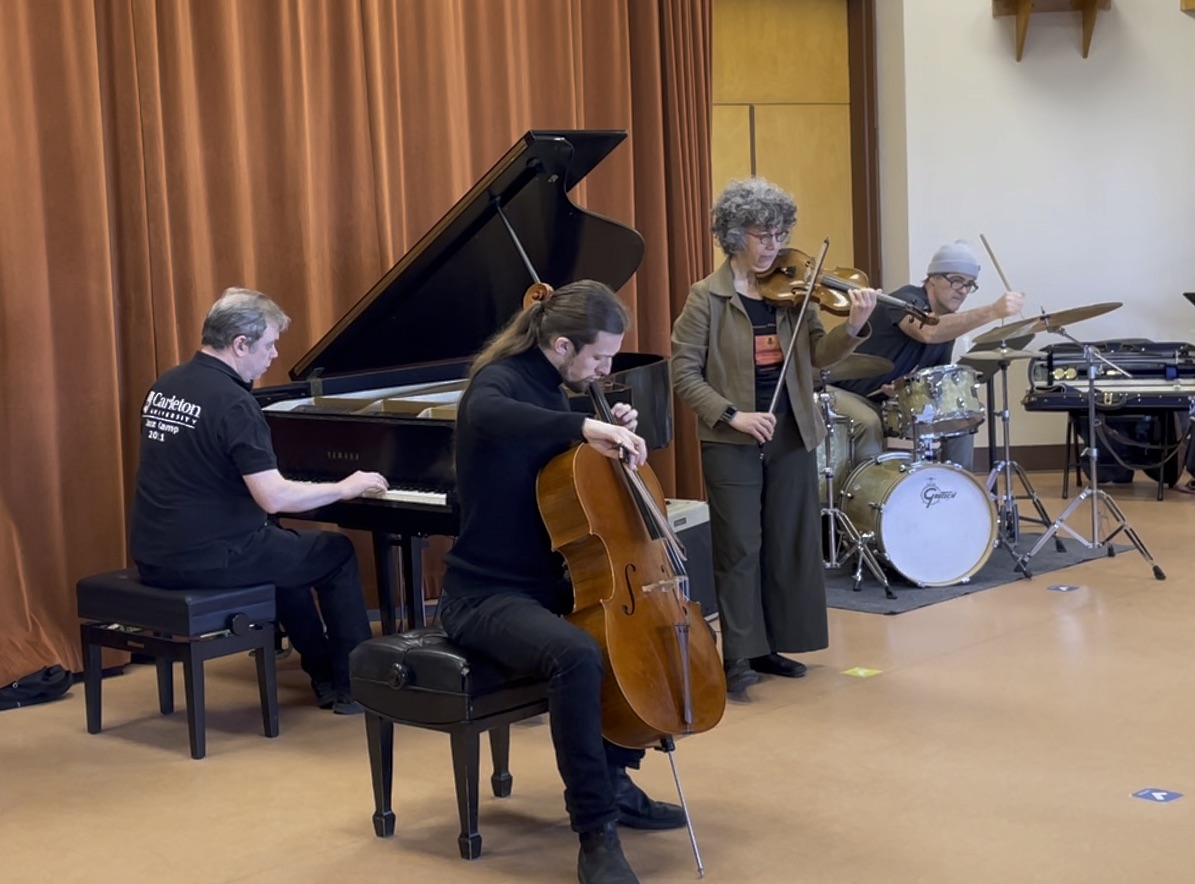 Collected Strands performing a workshop for high school students in the Carleton Mini-Enrichment Program (May 2023).
New Recording coming in 2024. While you wait, please check out our video clips!